Weld-Tech Africa
Weld-Tech are the sole distributors for R-Tech (UK) Welders for the entire continent of Africa.
The R-Tech range of welding machines and plasma cutters are built upon quality, reliability and outstanding duty cycles.
They source only the highest quality components from around the world for use in their machines which helps achieve a
remarkable level of usability and performance. Designed to meet the highest standards, their machines are tough,
durable and able to work effortlessly in the most demanding industrial environments. Whether it's TIG or Plasma Cutters
you are looking for, there's a machine to suit every requirement.
R-Tech is currently the FASTEST GROWING brand in Europe and the UK! They have recently moved into larger premises
to cope with the growth of the business - and that's in a middle of an economic downturn!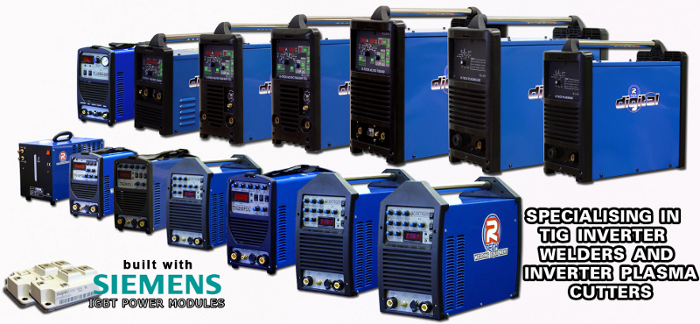 They are constantly developing and improving their product range.
We at Weld-Tech are committed to provide the same level of service, and the comforting thought is we have R-Tech's
support team right behind us. Should you require assistance and advice and we do not have the answer, be re-assured
we have direct communication to knowledgeable people, who will assist us.
R-Tech offers an amazing two and three year warranty on all their welders, which we are proud to honour in Africa.